Transforming North Dakota through State-wide initiatives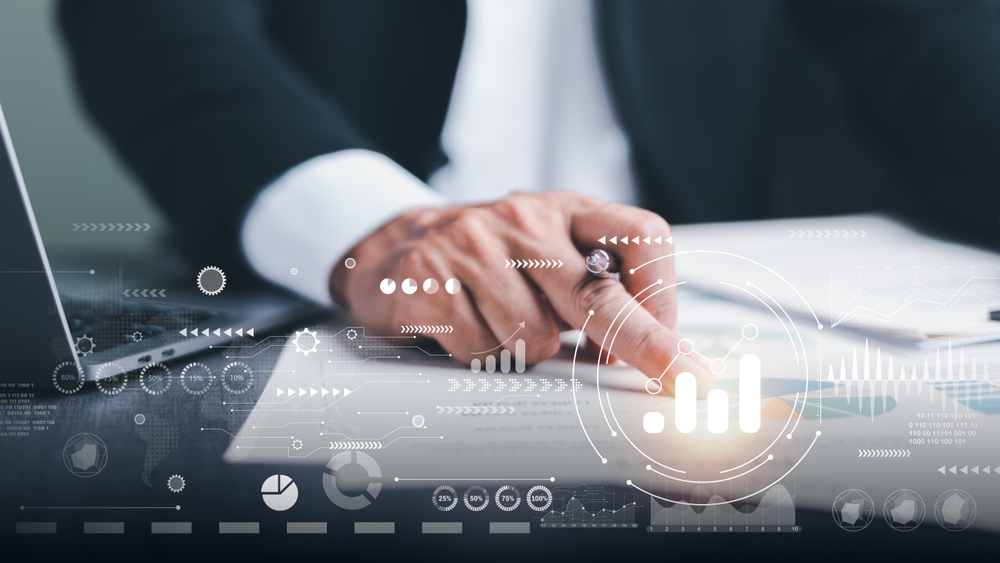 Governor Doug Burgum has kick-started several initiatives in North Dakota to promote innovation, support economic growth, and improve the overall quality of life for North Dakotans. He recently stated, "To create a 21st-century economy, we must build on three pillars of economic success: a skilled workforce; smart, efficient infrastructure; and healthy, vibrant communities. By reinventing education, we will create a skilled workforce that matches the high-paying jobs of today and tomorrow. Utilizing our current infrastructure to its fullest potential, we can reduce the cost of local government and create vibrant, healthy cities."
One of the administration's major initiatives is the Main Street Initiative, which seeks to revitalize communities and downtown areas by supporting entrepreneurship and investing in infrastructure. Another initiative is the 64 by 30 goal, which aims to increase the percentage of North Dakota residents with a post-secondary degree or credential to 65% by 2030. Burgum has also prioritized technology and innovation, launching initiatives like the Innovate ND program to support startups and the establishment of a state-level Chief Data Officer. Overall, Burgum's leadership has focused on fostering a culture of innovation and entrepreneurship in North Dakota to drive economic growth and improve the lives of its residents.
Initiatives across the spectrum and the state
Addressing workforce
North Dakota's workforce shortage – the state's No. 1 barrier to economic growth – was a top focus throughout the year. The successful Main Street ND Summit in October 2022 was attended by nearly 1,000 people across North Dakota, dozens of states, and several countries.
Supporting energy
The administration also continued to support energy development and carbon capture, storage, and utilization (CCUS) as part of a long-term path forward to preserve baseload coal power and the state's oil and gas industry and achieve the goal of making North Dakota a carbon-neutral state by 2030 through innovation and no new regulations or mandates.
The state's first carbon storage project was launched at the Red Trail Energy LLC ethanol plant near Richardton, which was made possible by North Dakota being the first state in the nation to obtain regulatory authority from the U.S. Environmental Protection Agency over Class VI underground storage wells in 2018.
Supporting health and well-being
The Department of Health and Department of Human Services successfully integrated into the Department of Health and Human Services (DHHS) on Sept. 1, 2022. As one HHS, the team will work to help North Dakota become the healthiest state in the nation by focusing on the three foundations of well-being: physical, economic, and behavioral health.
In August, DHHS launched a new Children in Need of Services Team to divert children and youth from the juvenile justice system and foster care and instead connect children and families to support services in their communities. Through Dec. 1, this specialized team of human service zone child welfare professionals had received 917 referrals and assisted 784 children and their families.
DHHS also launched new dashboards and communications channels – the State Health Assessment dashboard, State Alzheimer's dashboard, and Knowtify blog – to provide information and data so North Dakotans can make more informed healthcare decisions.

Strengthening Main Street and community development
The Main Street Initiative team administered four grant programs throughout 2022, which resulted in more than $680,000 of grant funds awarded to North Dakota communities. The programs address the four Main Street Initiative pillars: healthy, vibrant communities; 21st-century workforce; smart, efficient infrastructure; and economic diversification.
The Main Street Tourism Outdoor Recreation grant program awarded $100,000 to six projects in 2022. Several seasonal projects received grants, including the Citizens Alley Pocket Park Ice Rink in Minot, offering unique winter experiences. These experiences help to build healthy, vibrant communities and attract the workforce.
Improving infrastructure
The state continued to make significant investments and improve critical infrastructure to serve citizens better.
The NDDOT has aggressively pursued federal Infrastructure Investment and Jobs Act (IIJA) discretionary funding to advance transportation infrastructure projects in North Dakota. To date, $135 million has been successfully awarded by federal funding sources available through IIJA, and an application has been made for an additional $320 million.
In 2022, over 200 construction projects occurred across North Dakota, resulting in a $564 million investment to improve the state's transportation infrastructure.

Harnessing development goals of North Dakota: Forward Devils Lake
Forward Devils Lake promotes the economic growth of our region by providing hands-on assistance to businesses, site selectors, and entrepreneurs. Incentives and programs have been designed to make it easy to start and grow your business here. Workers also have access to incentives such as our student loan repayment program. This makes Devils Lake attractive for anyone looking for a low-cost, energetic, and beautiful place to grow their business or raise their family. Contact us here for more information.